Here are some pictures taken during the Launceston Art Festival. There were a lot of interesting art works installed all around the city. My buddies Delon, Phang, Ck Weng and Desmond and I grabbed this opportunity to take some pictures of the art installation and the visiting crowd.
Delon, Desmond and Ck Weng.
Somehow I think they're so gay in this picture.
The sofas placed in front of the City Park.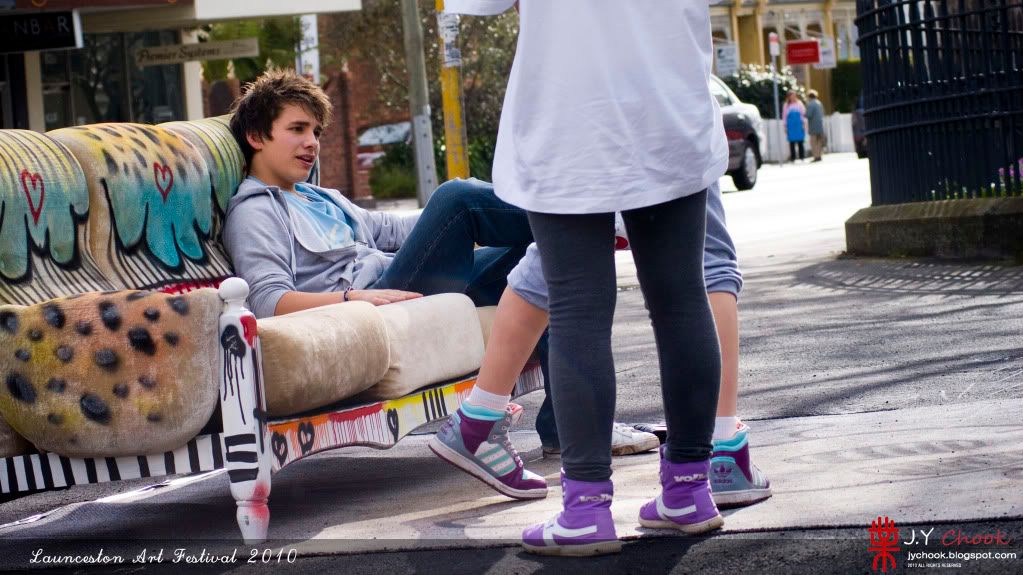 The public were using it as a lounge..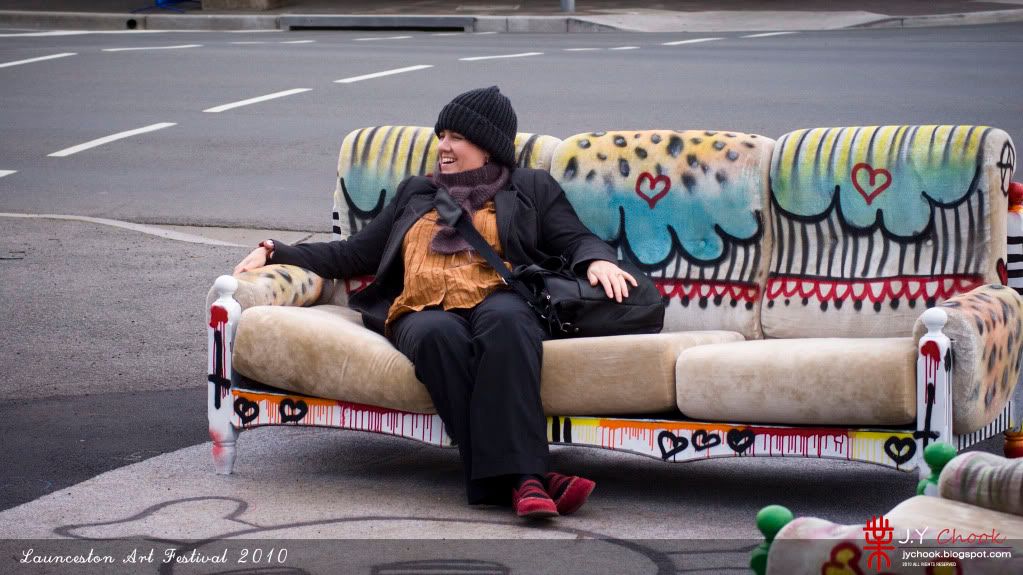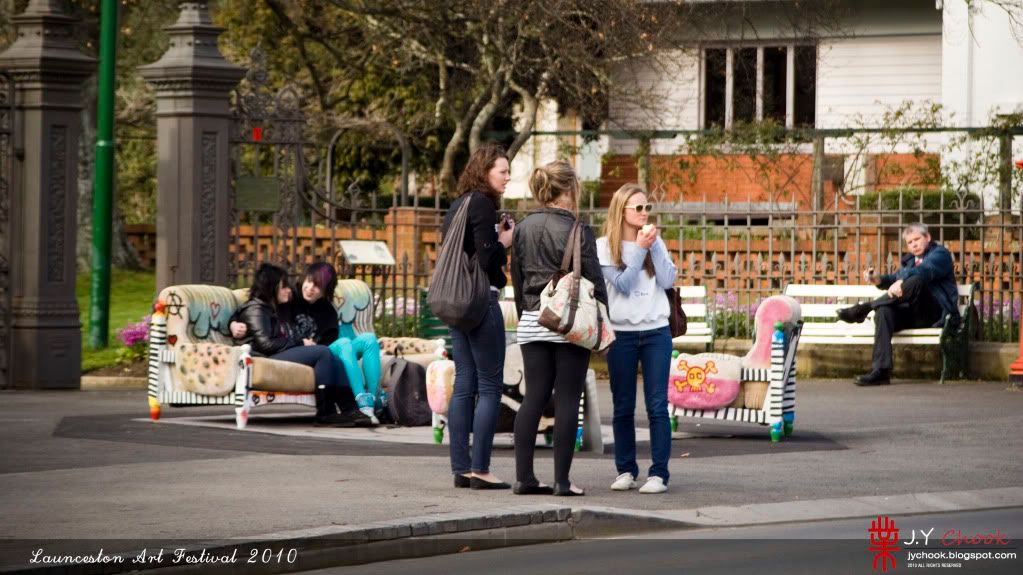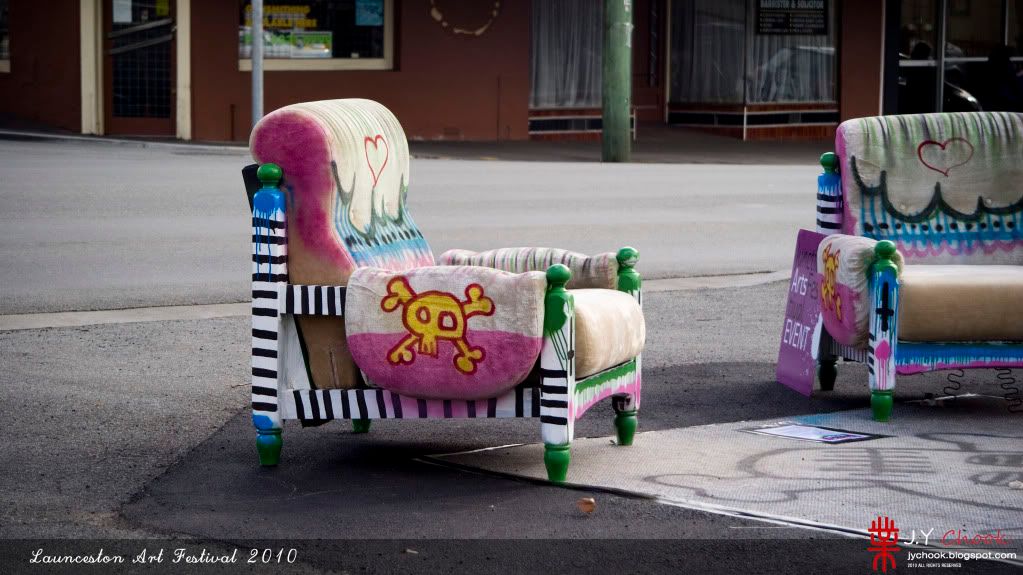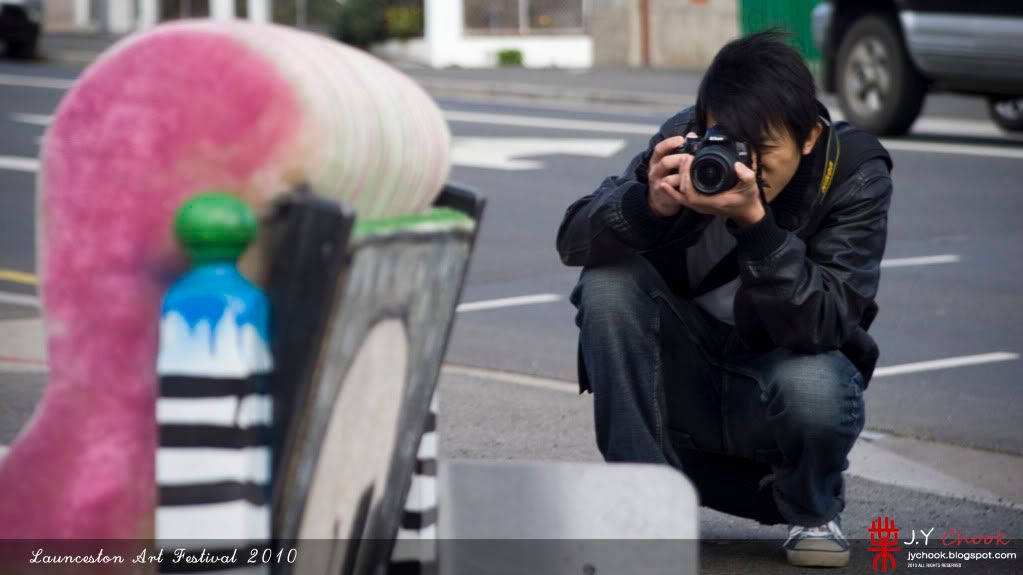 Ck Weng was busy taking pictures. He's the man of the day..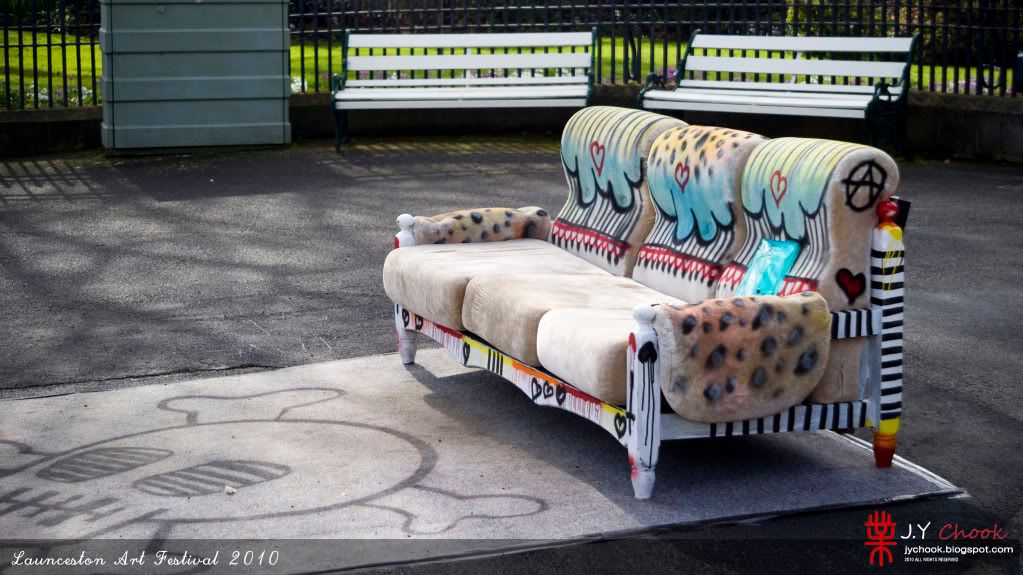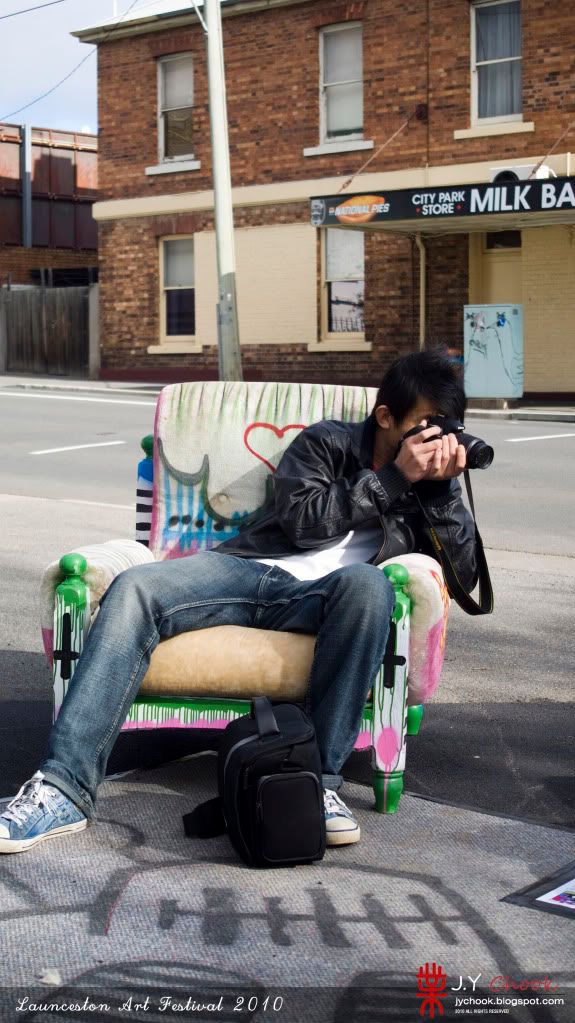 People used it for reading..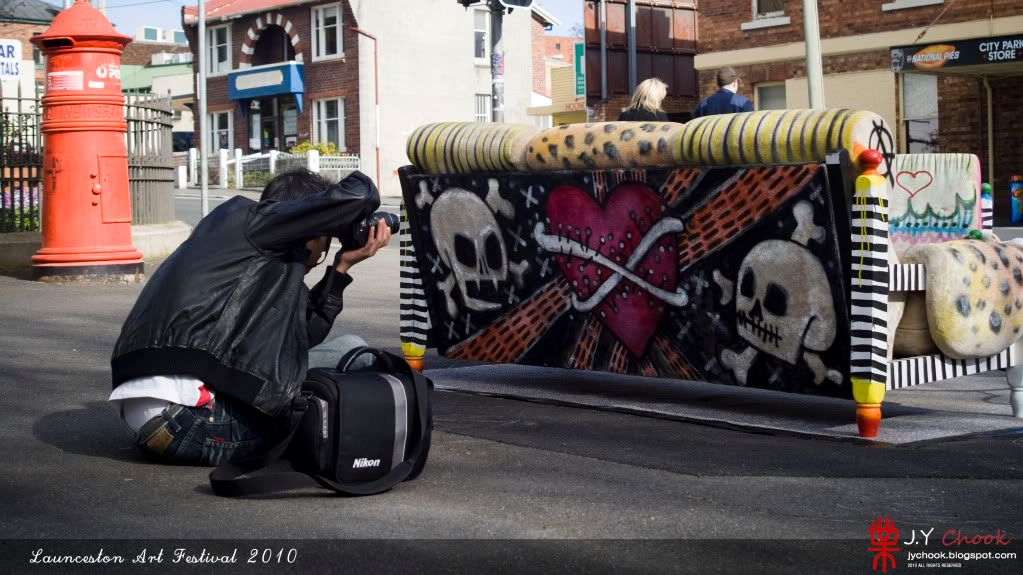 Another interesting art works would be the knitting. The artist put the knitting on the urban elements such as lamp posts, trees, traffic lights and gates etc..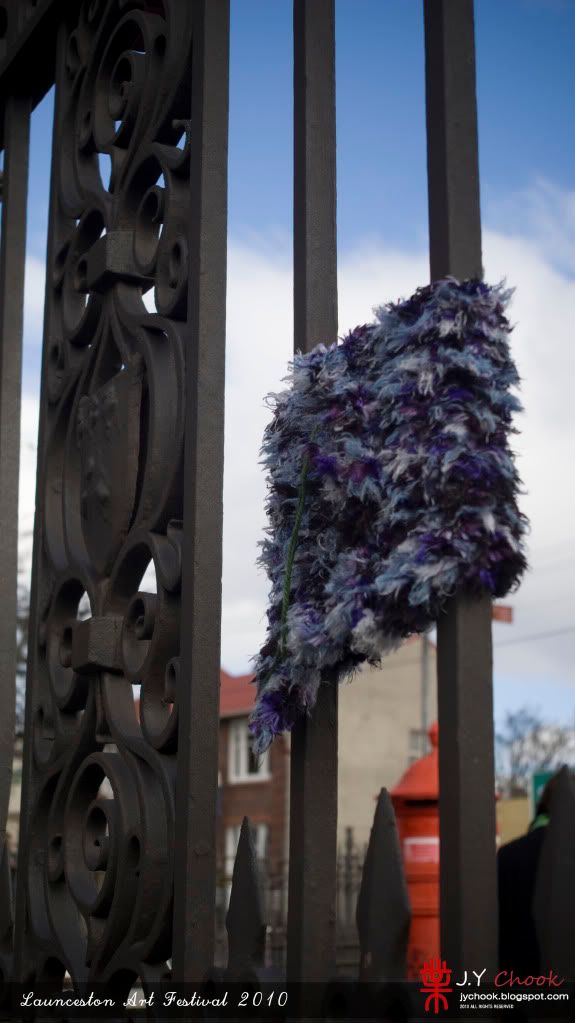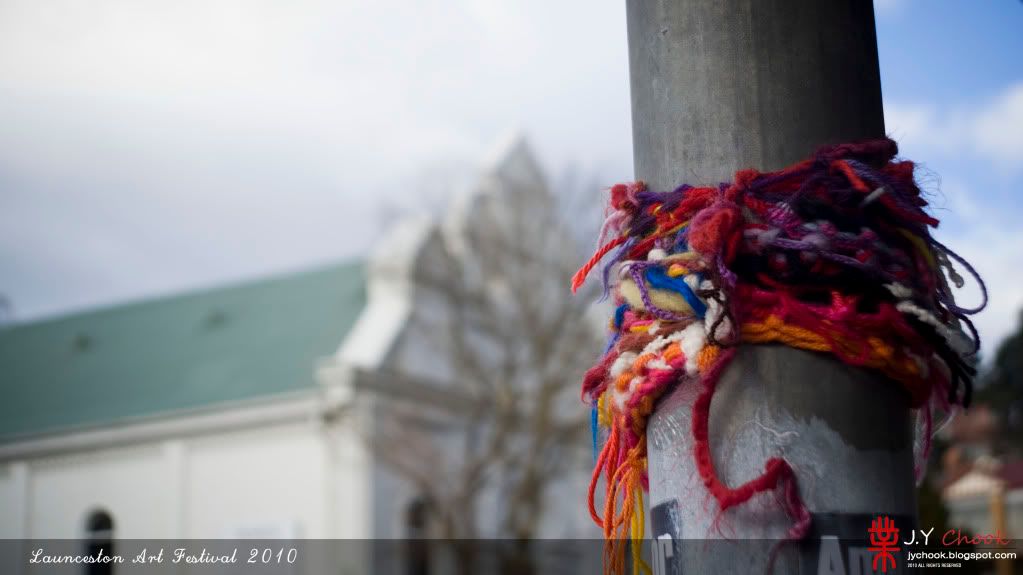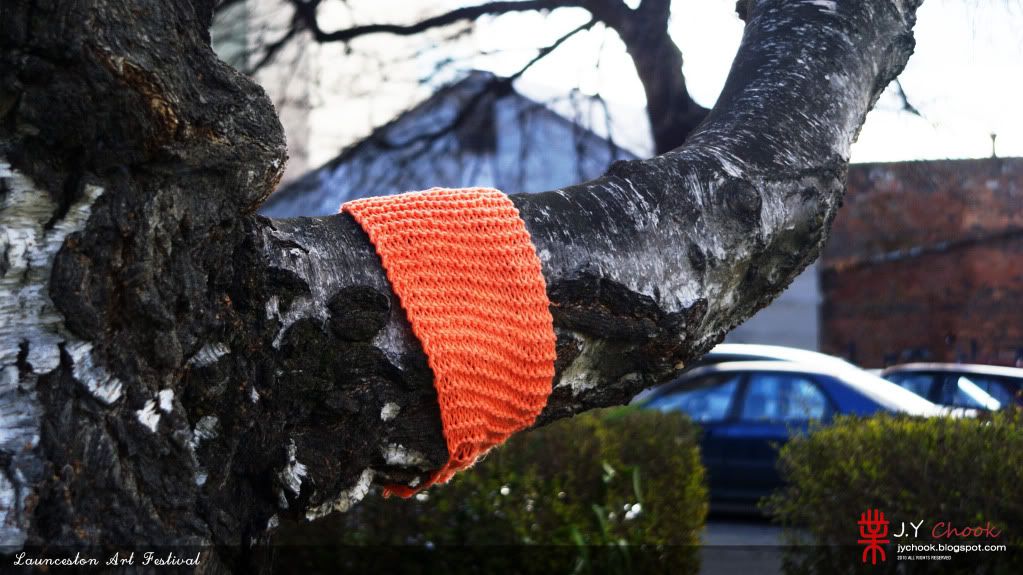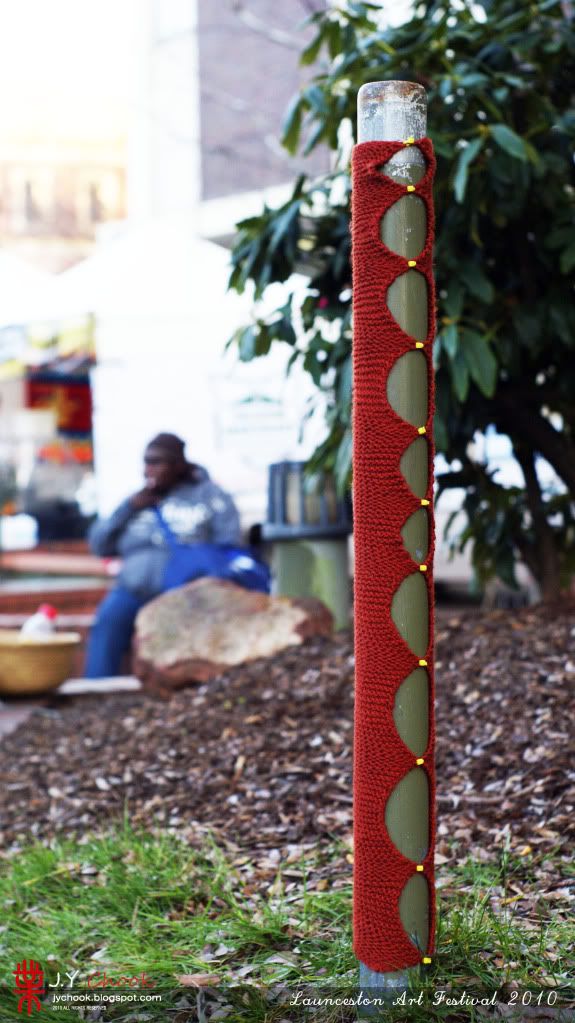 The alternative functions of the umbrellas..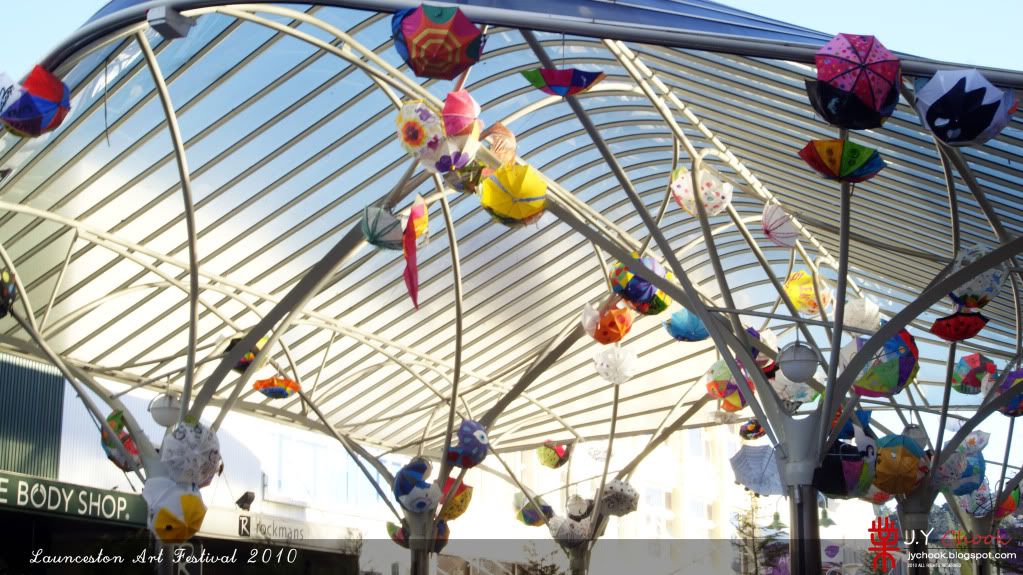 There was a tent put up in the Civic square for performances.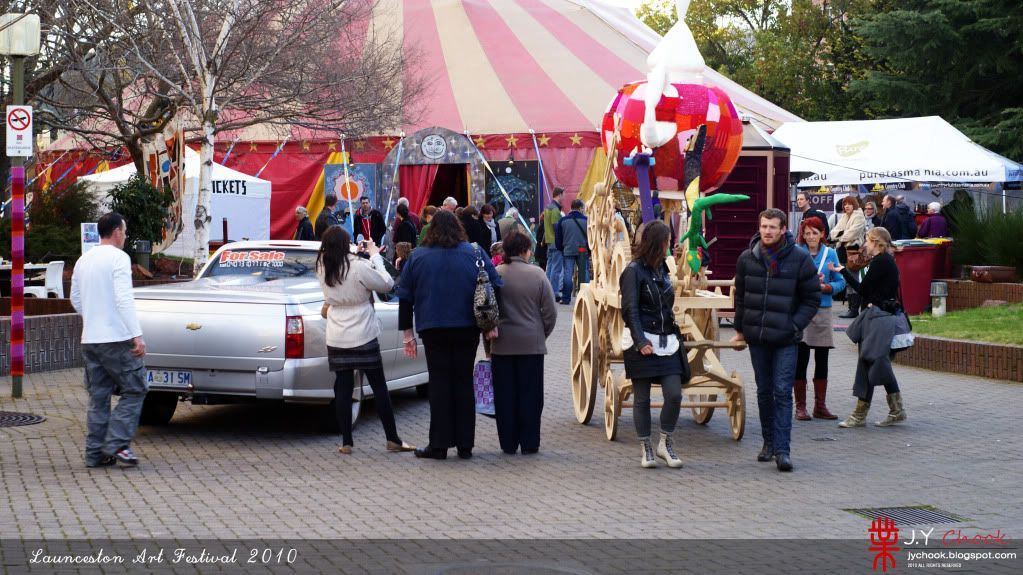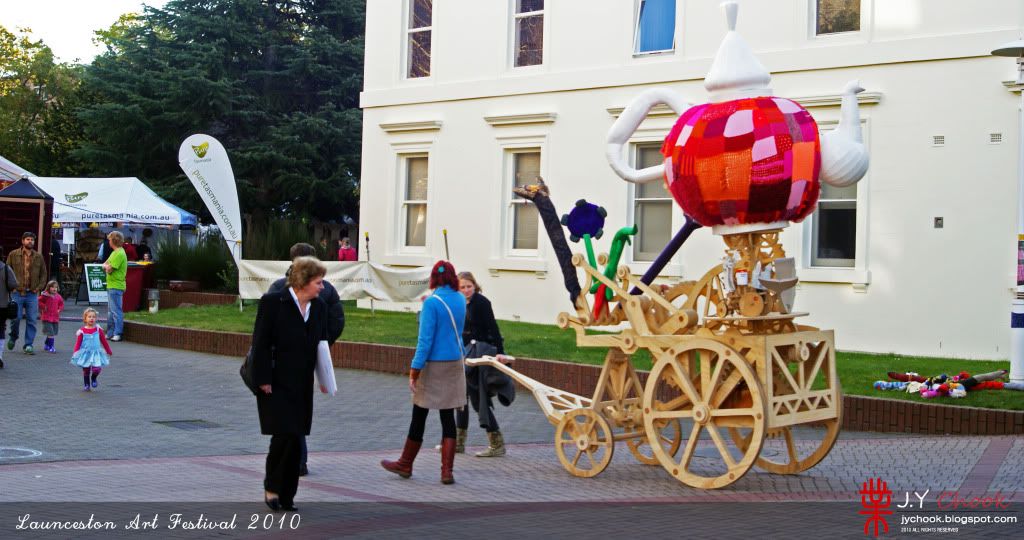 The trailer rotates when somebody moved it around..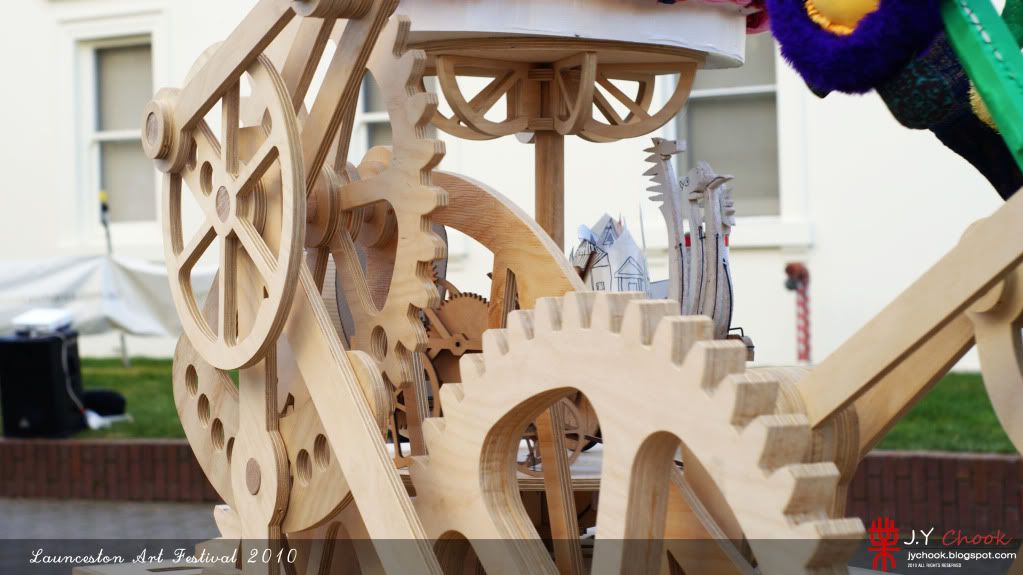 Architecture students will be very familiar with this..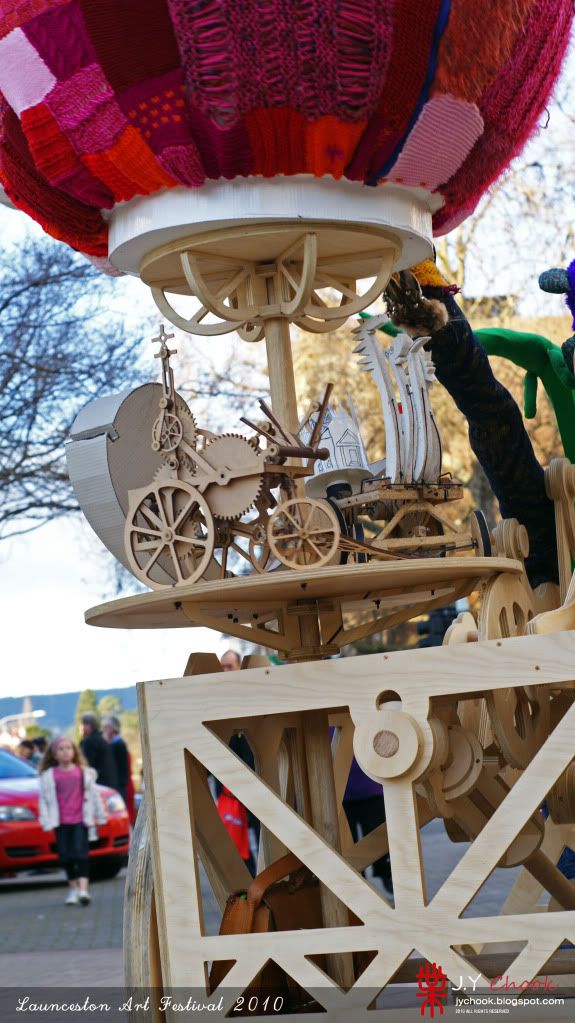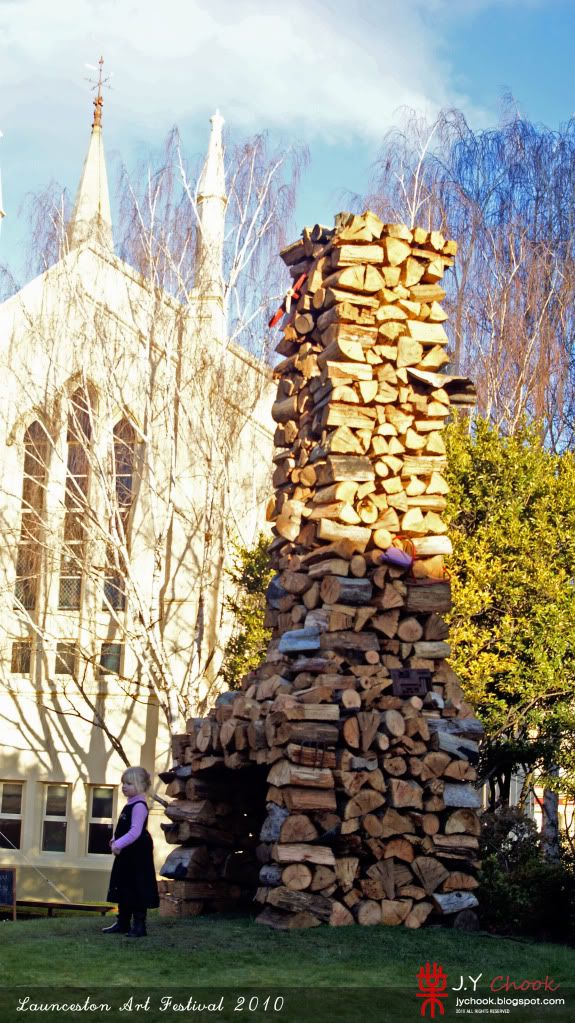 I wonder how they put up this thing, there's no glues or joinery found!! How they construct this wood logs installation?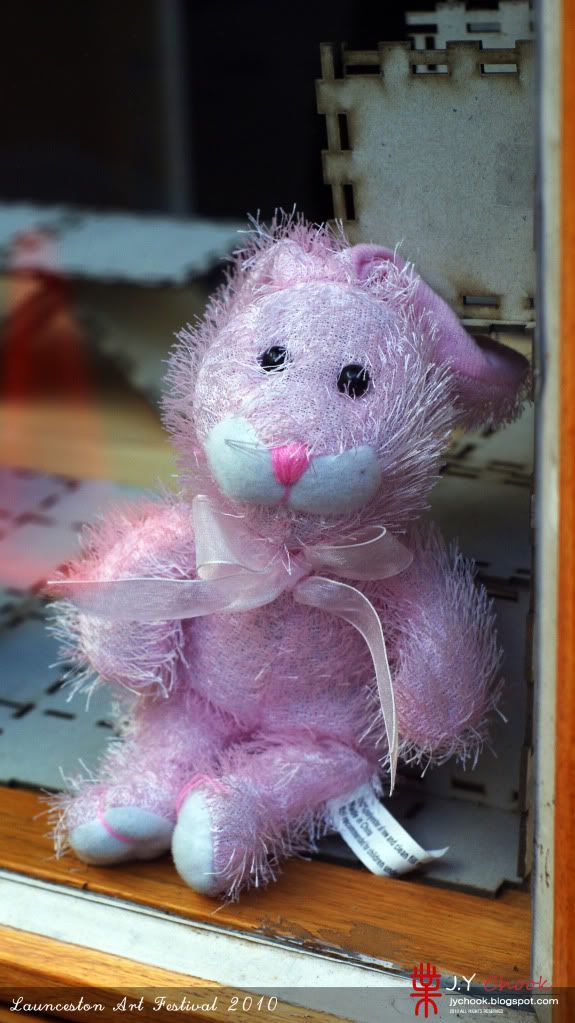 I found this on the "Castle 2", a temporary shelter for the runaway kids which constructed by lecturers and students of school of Architecture, also displayed at Civic Square.
Some sculptures..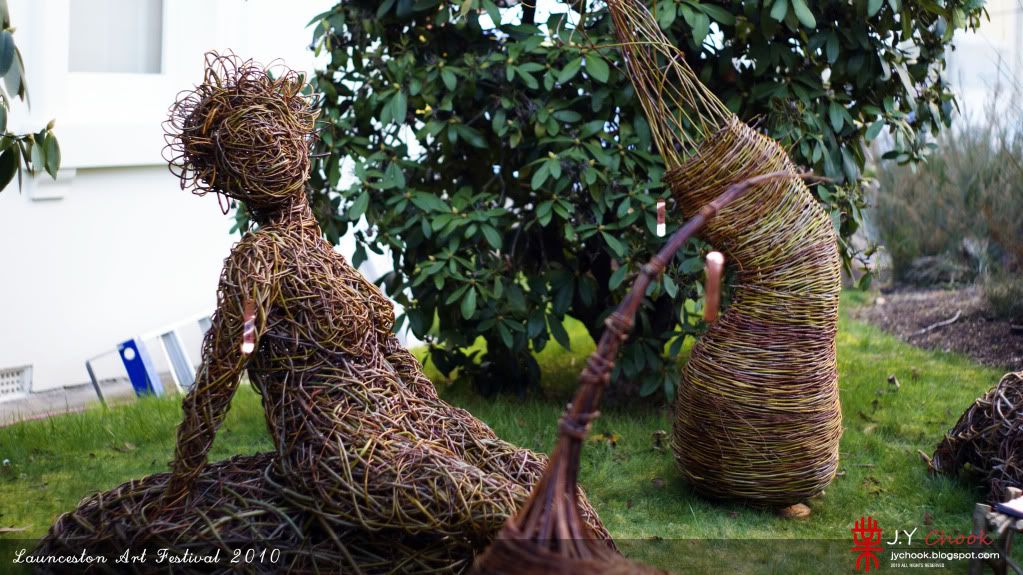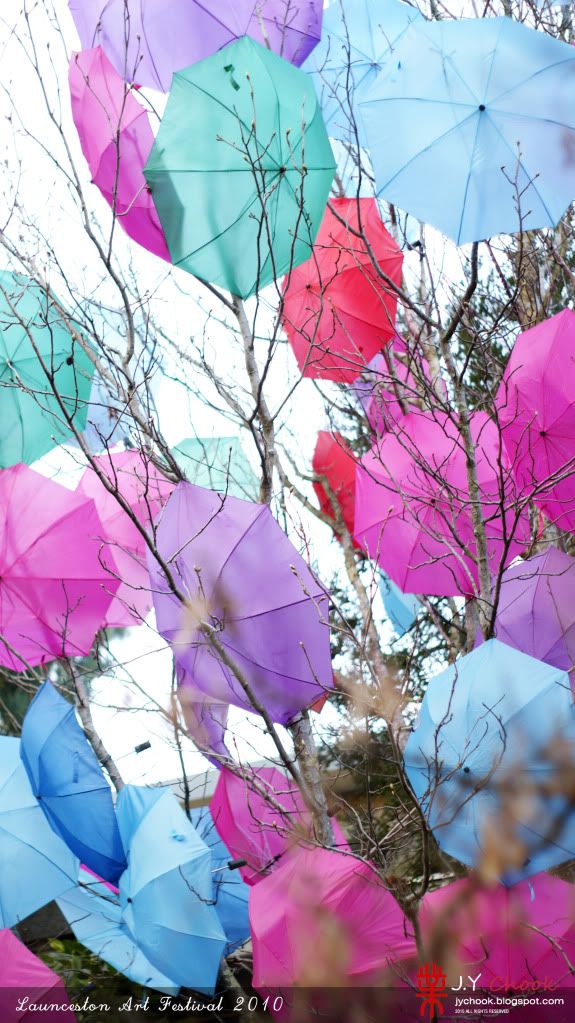 Umbrellas on the tree..
The peoples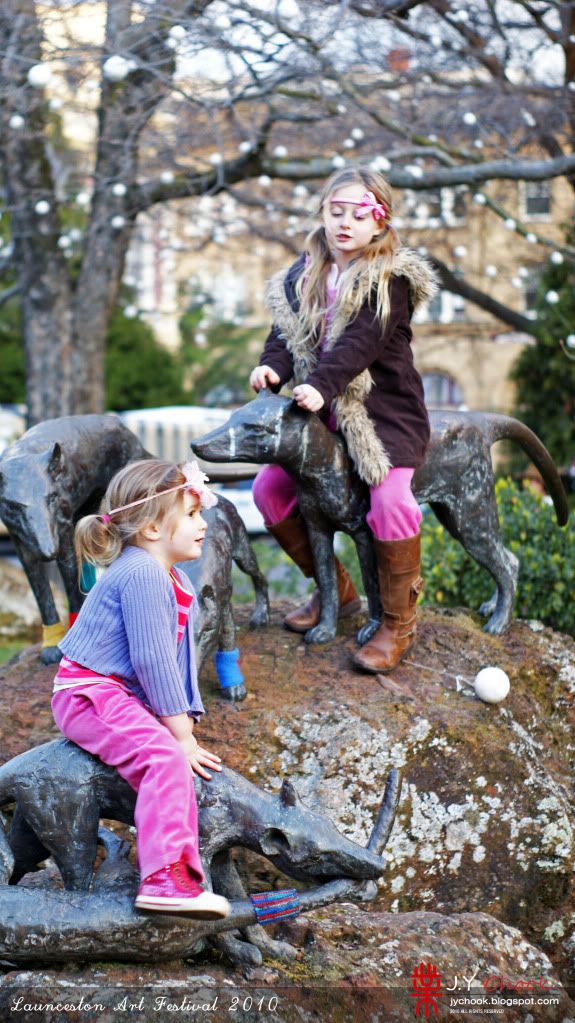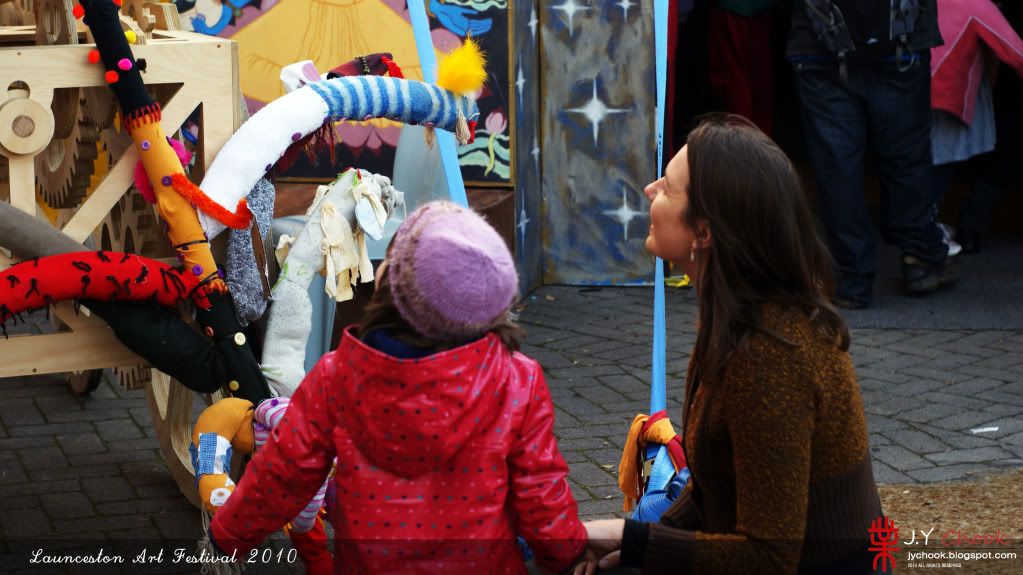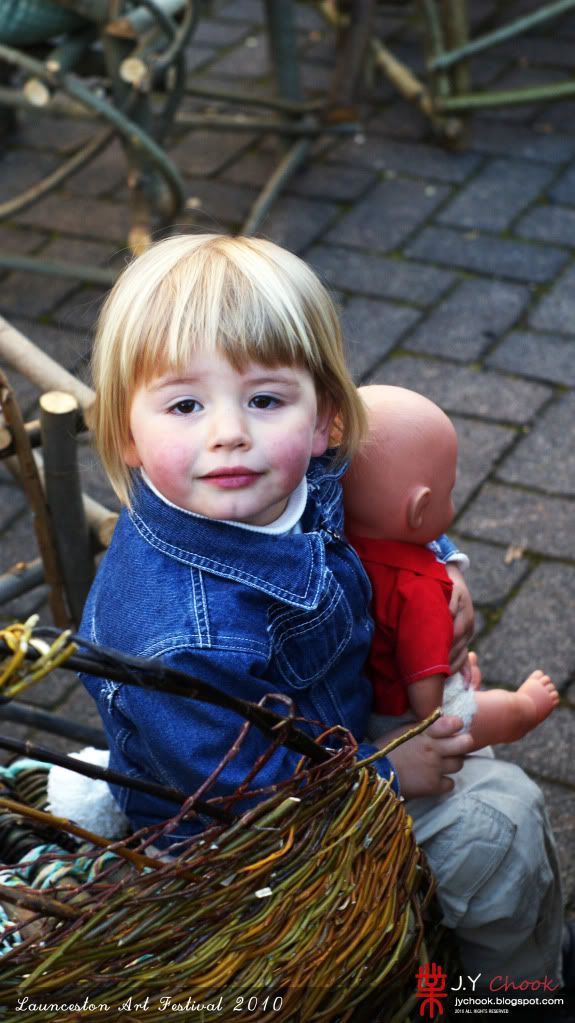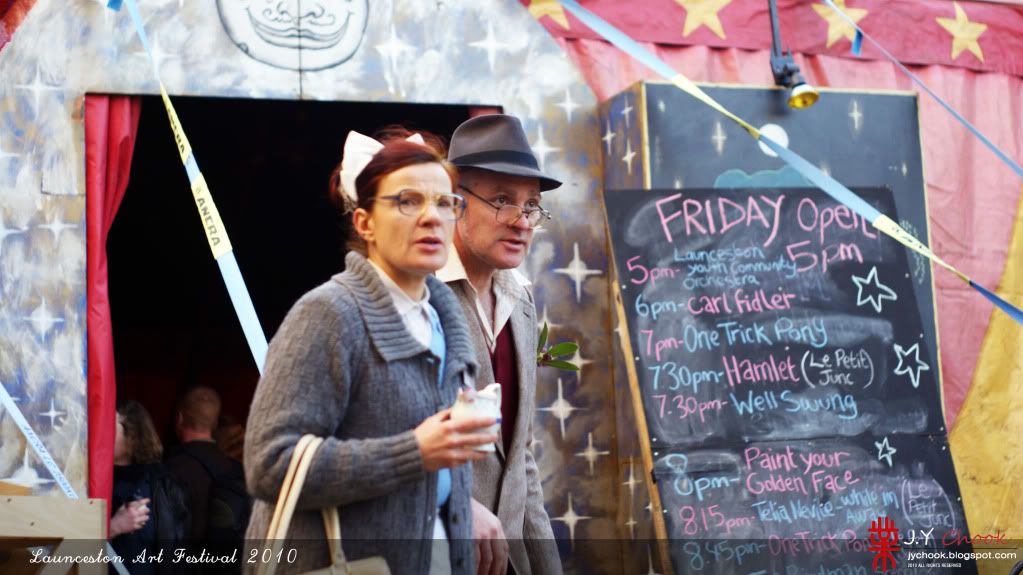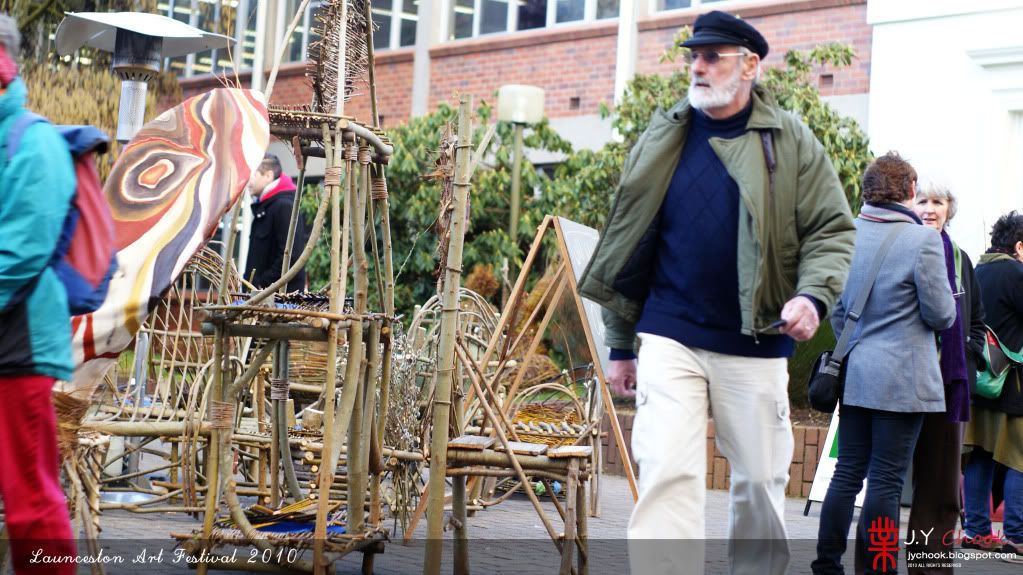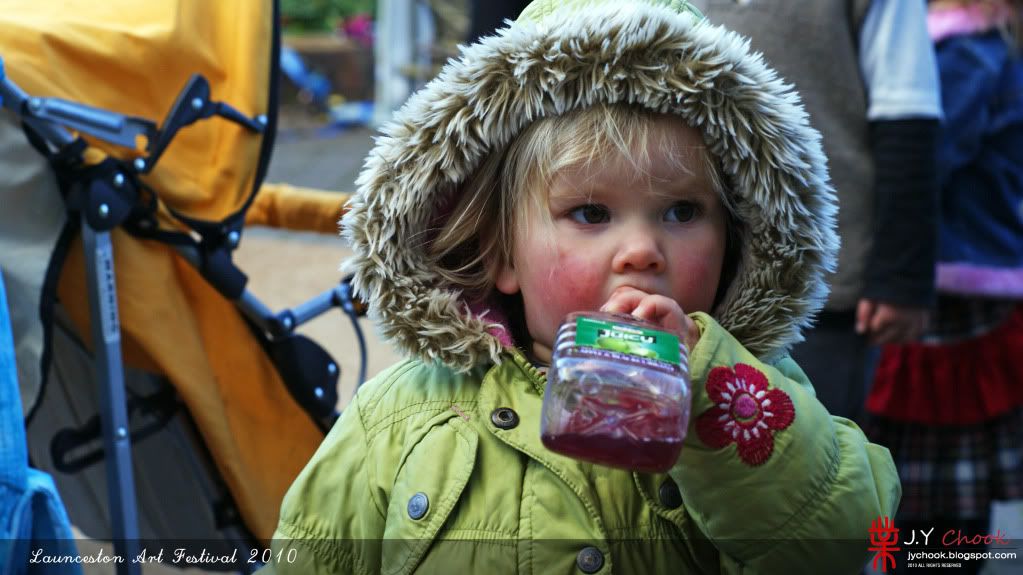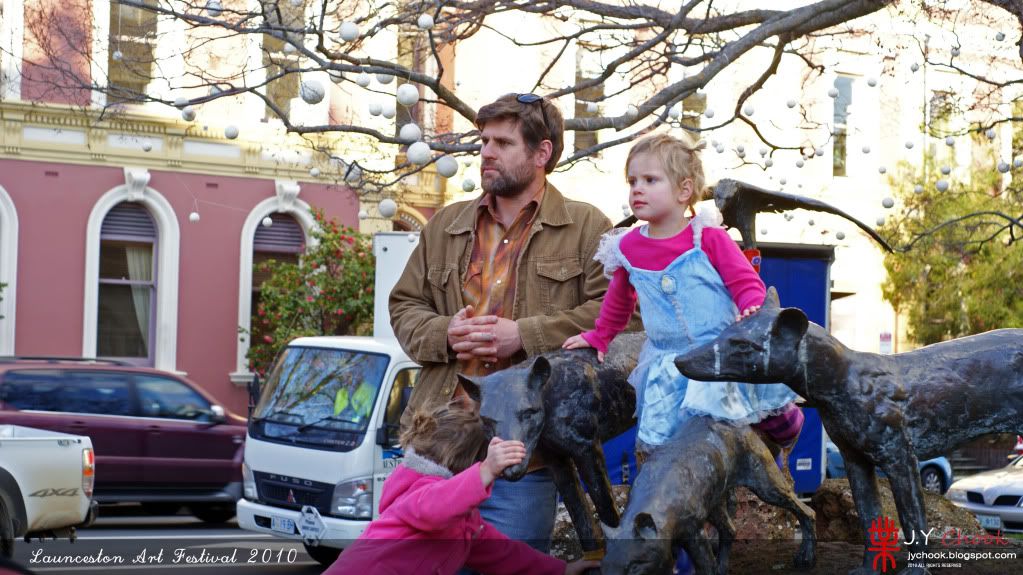 New clothes for the City Hall..